Mayflower 400
We work with various partners to offer new and different opportunities to our Timebankers. We are currently working with Mayflower 400 to encourage Timebankers to get involved in its year long cultural programme marking the 400th anniversary of the Mayflower's journey to America. There are lots of different ways people can get involved for example:
Timebankers are working together to make a Mayflower Quilt for the 2020 Quilt exhibition in St Andrews Church.
"I am a keen quilter and very interested in doing a quilt for the exhibition and to get involved with some of the activities and events which will be happening"  Whitleigh Timebanker. 
In Ernesettle, Timebankers are involved with discussions around Budshead Manor to tidy up the walls of the Manor, take part in an open air performance at the Manor and write and produce a booklet covering the journey.
"I am very interested in our local history and as Budshead Manor was the seat of the Gorges family, I want to be more involved with activities that my local community are organising" Ernesettle Timebanker.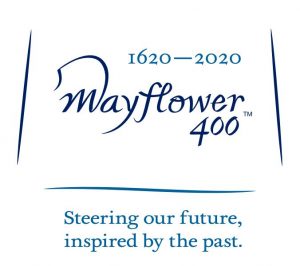 In 2020 Plymouth will commemorate the 400th anniversary of the Mayflower's journey to America with a year-long cultural programme, combining new festivals, exhibitions, plays, sporting events and more. The Mayflower's passengers spoke about the warmth of the welcome they received upon their arrival in the city, and we're keen to use the commemoration as an opportunity to celebrate our community and the great people that make Plymouth so special. To find out more about some of the events and activities planned for 2020 please click: Plymouth Programme
If you'd like to organise a Mayflower event the Mayflower Community Sparks Fund provides opportunities to bid for up to £3,000 to develop something for the year, please click Community Sparks Fund
Keep an eye on Plymouth 400 website and social media for more information www.Mayflower400uk.org
Twitter: @Mayflower400uk
Facebook: Mayflower400